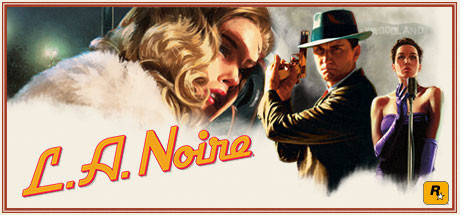 If you have recently decided to pick up Rockstars classic L.A. Noire and are facing difficulties in launching the game (perhaps due to the game's age) then do not fret. You have come to the right place and will definitely find a solution in this guide.
While the game works on many platforms, users of Windows 10 and above have had trouble starting the game which was developed when Windows 7 was still the newest operating system.
When going through this guide, each solution will have to be tried independently until you find the right one and finally make the game launch.
Start Steam in administrator mode
If you have bought the game on Steam which is very likely, then this is the first solution you will want to try. Simply right-click on the Steam Icon on your desktop, move to properties, then click on Compatibility should open: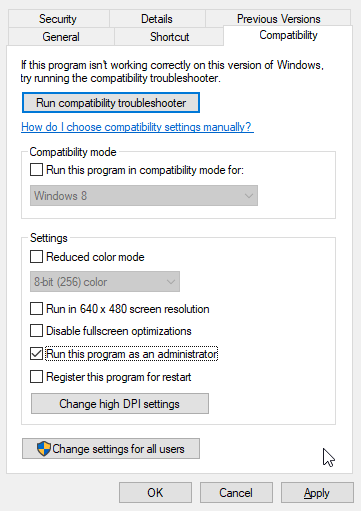 Simply click on "Run this program as an administrator" and click on Ok, and you should be golden. Now restart Steam and then try to launch the game again.
Update your graphics drivers
It is a boring and simple solution, but often the one missing. Update your graphics drivers. Outdated graphics drivers can cause issues with launching games. You can download the latest drivers from the website of your graphics card manufacturer (e.g. Nvidia, AMD, Intel).
Verifying the integrity of game files
Verify the game files. If the game files are corrupt or missing, it can prevent the game from launching. To verify the game files on Steam:
right-click the game in your Steam library
select "Properties"
Click the "Local Files" tab
Click the "Verify integrity of game files" button.
Usually, that is all you need to do, but it is never a bad idea to restart Steam just to make sure that everything is set.
Verifying the integrity of games files seems to be one of the best solution for this error, as it appears that the downloader seems to download one corrupted file which needs to be manually redownloaded.
Disable Third-party software (overlays)
Disable any overlays or third-party software that might be running in the background. Some programs, such as Discord or MSI Afterburner, can cause issues with launching games. Make sure that you restart Steam (or even your whole PC) once you have done that to make sure that all programs are properly shut down.
Install the latest DirectX
Sometimes an old version of DirectX can be the troublemaker. Especially old games like L.A. Noire (released 2011) still rely on their DirectX version and can act up if not everything is in order. You can check your own DirectX version by opening your search box and entering dxdiag.
A window will appear displaying all your current system information. The last line will show your current DirectX version. If it looks suspiciously old or is missing, make sure that you update it on the official Microsoft page. You can also check which version is the newest and compare.
Administrator mode for the LANpatcher
This step requires that you have started Steam in administrator mode as well! Go to your game directory, which usually is where steam is installed. Find the L.A. Noire folder and find an application called LANPatcher. Run it as an administrator (follow the same steps as above with Steam). Make sure Steam is also run as an administrator and then restart everything.
Important: Once the game launches, you have to immediately go into the settings menu and select DirectX9 in there. This should definitely do the trick!
Reinstallation
If none of the steps above helped, there is a good chance that your game might be corrupted in some way. Uninstalling and completely re-installing the game would be a good next step to rule out any issues with your installation.
Last measures of desperation
Check to see if there are any updates or patches available for the game. These updates can sometimes fix bugs and issues that can prevent the game from launching.
Check to see if there are any updates or patches available for your operating system. Outdated operating systems can cause issues with launching games.
Try disabling any antivirus or firewall software that you have running on your computer. Sometimes these programs can block games from running.
Try launching the game in compatibility mode. To do this, right-click the game's shortcut or .exe file and select "Properties". Then, click the "Compatibility" tab and check the "Run this program in compatibility mode for" box. Select the version of Windows that the game was released for from the dropdown menu and click "Apply". In our case, this would be Windows 7.
If you are using a custom resolution or refresh rate, try resetting your display settings to the default values. Sometimes custom display settings can cause issues with launching games.
If you have tried all of these solutions and the game still will not launch, it's possible that the game may not be compatible with your computer or that there is an issue with your hardware. You may want to try looking for help on the Rockstar Games support website or on a forum for LA Noire.